Why Buy A Used Luxury Vehicle | Mission, TX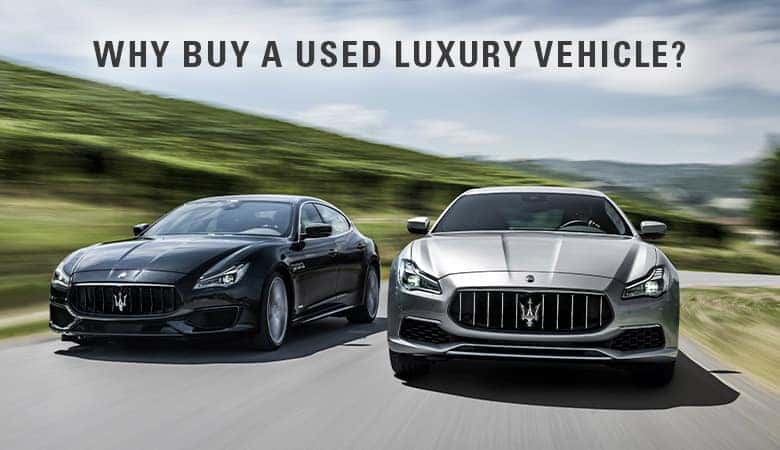 Buying a new luxury vehicle, especially a car or SUV as prestigious as a Maserati, is a wonderful feeling. However, it is unfortunately not in everyone's price range. Bert Ogden Maserati is proud to offer a wide range of used luxury models that deliver many benefits our drivers enjoy. Here are just a few reasons to consider buying a used luxury vehicle:
The savings
It's no secret that luxury vehicles can be expensive. The best way to save is to buy a used luxury model, which are offered at reduced prices because of the miles on the odometer. By buying used, you can anticipate a lower down payment and a lower monthly payment because of that reduced sticker price. Used vehicles are also more affordable to insure, so you can expect a reduction in your monthly insurance premium compared to what you'd pay to insure a new luxury vehicle.
The reliability
You may be wary of buying used vehicles because you don't know how previous drivers treated them. However, luxury cars and SUVs are built with higher-quality, more premium materials and parts that last longer than those in mass-market vehicles, meaning you can anticipate higher reliability from a used luxury model. In addition, you can bet that the previous owner of a luxury model like a Maserati took great care of it. Plus, you can always verify the model's health by reviewing its maintenance history via a vehicle history report.
The features
If you are torn between buying a new mass-market vehicle and a used luxury vehicle, you can certainly expect to get better styling, more advanced safety features, and greater performance from the luxury model, even if it is a few years old. There is just nothing like the comfort, convenience, entertainment, and safety features included in a luxury car or SUV.
---
Contact Bert Ogden Maserati in Mission, Texas, to find out why a luxury used model is a great choice for your next ride.