Maserati Ghibli History | Mission, TX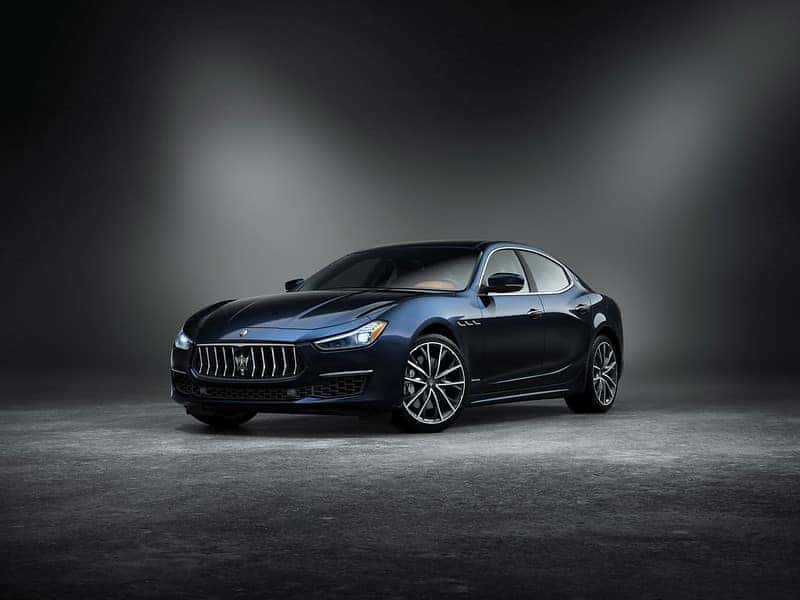 The Ghibli is one of the most iconic cars in the history of Maserati, and it has appeared in the automaker's lineup at three distinct moments, making up the three generations of the Ghibli.
First-Generation Maserati Ghibli
In 1966, Giorgetto Giugiaro designed the world's first Ghibli and debuted it at the Turin Motor Show. The first generation of the Maserati Ghibli ran from 1967 to 1973 as a grand tourer vehicle.
When it originally debuted in Turin, it wasn't clear if the Ghibli would actually go onto production, but it received such wide praise that Maserati moved forward with it, officially making the grand tourer available for sale starting in March of 1967.
Powering the first generation of the Ghibli was a formidable V8 engine, paired with a five-speed manual transmission (though a three-speed automatic was available). Though the performance numbers may look weak now (max speed of 155 miles per hour with a 0-to-60 sprint of just 6.8 seconds), it was actually groundbreaking in its time.
Second-Generation Maserati Ghibli
Maserati resurrected the Ghibli at long last in 1992 as the Ghibli II, or the second-generation Ghibli. This time, Marcello Gandini led the design of the Ghibli, which officially debuted to the public at April 1992's Turin Motor Show as a two-door coupe. This time around, Italian buyers could get the Ghibli with a 2.0-liter V6 while export versions were powered by a 2.8-liter V6, partnered with a five-speed manual transmission (with an available four-speed automatic). Throughout the course of this second generation (lasting until 1997), Maserati made a few tweaks and offered variants like the Ghibli Kit Sportivo.
Third-Generation Maserati Ghibli
The current Maserati Ghibli reappeared on the scene in 2013 as the sporty, sophisticated sedan we know and love today. You can purchase the refined Maserati Ghibli at Bert Ogden Maserati in Mission, Texas.

---