Maserati Grecale Preview | Mission, TX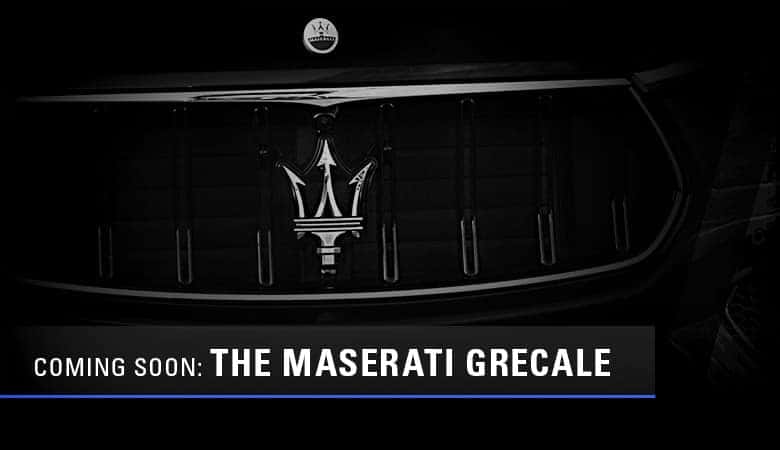 Earlier this year, Maserati gave us a first glimpse into the future of the Maserati SUV. The new Maserati SUV will be called the Grecale.
The model takes its name from the northeast wind of the Mediterranean Sea. This is nothing new for Maserati; the brand has a long history of naming vehicles after famous winds from around the world. The Mistral jump-started this tradition back in 1963. In the years that followed, Maserati paid homage to several other famous winds, include the Khamsin, Merak, Bora, Ghibli, and Levante (the name for the brand's very first SUV). The Mediterranean Sea specifically has inspired multiple names; Mistral is its northwestern wind while Levante is its eastern wind.
The Grecale follows in the footsteps of all these famous predecessors and builds on the legacy that the Levante, the Maserati of SUVs, has already established. Maserati expects big things from this model, having invested 800 million euros in its development at Cassino in central Italy, an FCA plant that currently manufactures the luxury SUV, Alfa Romeo Stelvio.
Thus far, we don't know too much about the Grecale, but we expect to learn more in the coming months, as Maserati promises pre-production models will emerge from the production lines in early 2021. When it does, we will get our first glance at its varied propulsion systems; Maserati has hinted at all-electric, hybrid, and all-gas powertrains.
The rumor mill is already spinning regarding the Grecale. The News Wheel, for example, estimates that the Grecale will share parts with the Stelvio, based upon the fact that it will be sharing a manufacturing space. The News Wheel also hypothesizes we should expect a large display for the advanced infotainment system, a premium audio system, and wireless connectivity features.
---
We will continue to update as we learn more about the new Maserati Grecale. For more information on or a closer look at the current Maserati lineup, contact Bert Ogden Maserati in Mission, Texas.