Proper Maserati Maintenance | Mission, TX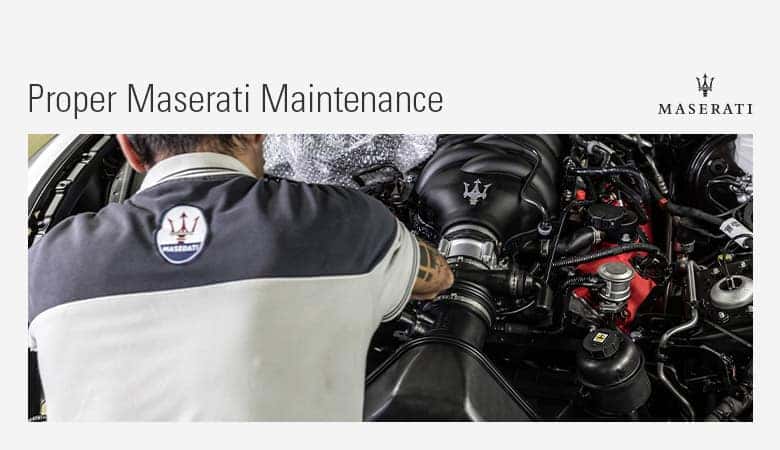 The key to keeping your Maserati looking good and running safely, efficiently, and smoothly for years to come is staying on top of regular maintenance and going above and beyond to protect it from the elements. Below are our top tips for keeping your Maserati in ideal condition:
Follow Along With the Maintenance Guide in Your Manual — And Pay a Professional for All Maintenance
Your owner's manual spells out all the important maintenance milestones. Keeping your Maserati running smoothly means having the proper maintenance done at each interval. We recommend leaving the maintenance — from regular oil changes and tire rotations to bigger, less frequent items — to the trained technicians at Bert Ogden Maserati in Mission, Texas. Not only can they perform more accurate service, but they've also been trained to spot early warning signs of potential problems in Maserati models that they can then address.
Park and Drive Smartly
When parking your Maserati in Texas, it is important to park in a garage to avoid long-term exposure to sunlight, which can cause the vehicle's paint to fade. Further, when baking in the sun, the interior of your Maserati can be damaged (leather seating, dashboard, and more). If you spend any time up north, especially in the winter, keep your Maserati parked in a garage when snow and ice are present — and ideally refrain from driving in such conditions.
Wash and Wax Regularly
Regular car washes and waxes by professionals protect the exterior of your Maserati and keep it looking good as new. Similarly, have the interior of your Maserati regularly detailed to ensure premium materials stay in pristine shape.
Watch for Early Warning Signs
In between maintenance intervals, remain ever vigilant. Regularly check tire pressure for proper inflation, and listen for sounds that are out of the ordinary. If your Maserati just feels different when driving, it is best to have a professional check it out.
---
Contact Bert Ogden Maserati in Mission, Texas, for all your Salesmaintenance needs.