Winter Maintenance Guide | Mission, TX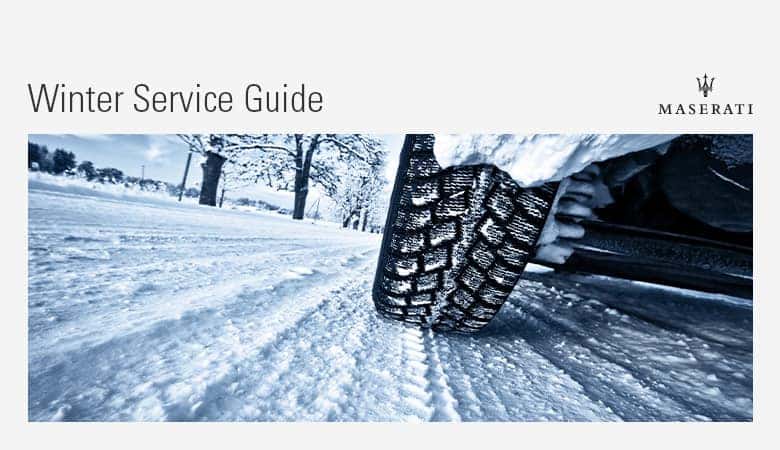 Here in Mission, Texas, we are unlikely to see snow, but that does not mean we don't face cold temperatures and winter rain. As such, it is still important to take care of standard winter maintenance on your Maserati luxury car or SUV as we head into the winter season.
Follow these maintenance tips to help winterize your vehicle:
Schedule an oil change and tire rotation:
Your Maserati needs routine maintenance every 5,000 or so miles. Seeing as the average American drives about 12,000 to 15,000 miles a year, you likely need two or three trips to the service department of Bert Ogden Maserati. Use the changing season as a reminder to get your oil changed, have your tires rotated, and take care of any other important service milestones. We can also have our technicians do a thorough inspection before you take your Maserati out on a holiday road trip.
Check your tires:
Tire pressure can drop fast with the temperature. When your tires are underinflated, you will see a reduction in fuel economy and traction and are more likely to get a flat. Regularly check your tire pressure and reinflate as necessary. Also watch for the tread; if the tread depth is too low, you will be prone to skidding in the rainy winter weather. Replace your tires as necessary.
Test your exterior lights:
It gets darker much sooner in the winter, so it's important that your headlights, brake lights, tail lights, fog lights, brights, and turn signals are in working order. Check all of these before heading out into the dark.
Replace your wiper blades:
Be ready for increased rain this winter. If your wiper blades are leaving streaks, it's time to replace them. We recommend replacing them every six months, so using the changing seasons as a reminder is a smart idea.
---
For all your maintenance needs, contact Bert Ogden Maserati in Mission, Texas.