Quattroporte and Ghibli Trofeo Collection Performance | Mission, TX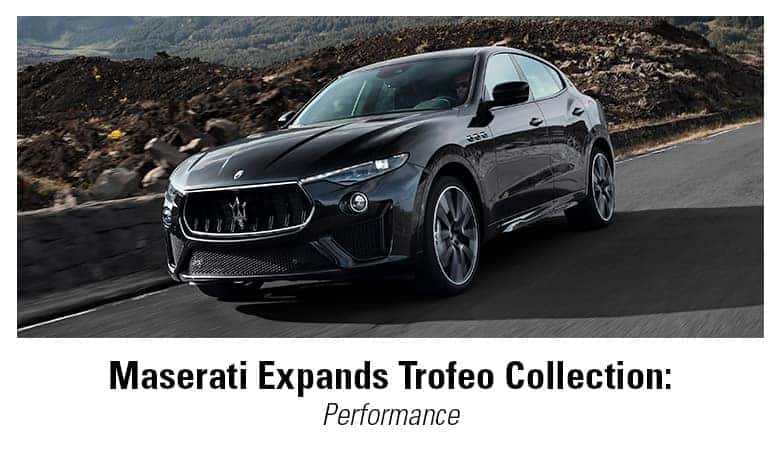 Back in 2018, Maserati introduced the top-of-the-line Trofeo trim for the Levante SUV. That made the Levante Trofeo the most powerful version in the Maserati lineup to date. Now, Maserati is expanding the Trofeo collection to include the Quattroporte and the Ghibli sedans, both of which are available at Bert Ogden Maserati in Mission, Texas.
Unforgettable V8 power
The hallmark of the Trofeo variant of these luxurious sedans is the massive engine that powers them. Both the Maserati Quattroporte Trofeo and the Maserati Ghibli Trofeo take their power from a 3.8-liter V8 Twin Turbo engine that cranks out 580 horsepower and 730 Nm of torque (that's roughly 538 lb-ft of torque).
This marks the first time the Ghibli has been powered by a V8 engine. The Quattroporte GTS, on the other hand, has previously worked with this V8 under the hood, but it maxed out at 530 horsepower.
All about speed
This engine makes the Ghibli Trofeo and Quattroporte Trofeo the fastest Maserati sedans on record, reaching a max speed of 326 kilometers per hour (that's nearly 203 mph). This exceeds the top speed of the Levante Trofeo.
Acceleration is incredible in both of these Trofeo sedans. In the Ghibli Trofeo, you can sprint from zero to 100 km/h in just 4.3 seconds; it only takes 0.2 seconds longer (4.5 seconds) in the Quattroporte Trofeo.
Even more performance enhancements
The Maserati Levante Trofeo boasts an Integrated Vehicle Control (IVC) system, and the two new Trofeo sedans follow suit. This IVC system improves driving dynamics to allow for what Maserati calls "more thrilling performance." Specifically in the Quattroporte Trofeo and the Ghibli Trofeo, you can press a Corsa button to level up to a sportier drive mode. You can also make use of Launch Control to heighten performance by releasing all of the engine's power.
---
Learn more about these powerful models at Bert Ogden Maserati in Mission, Texas.